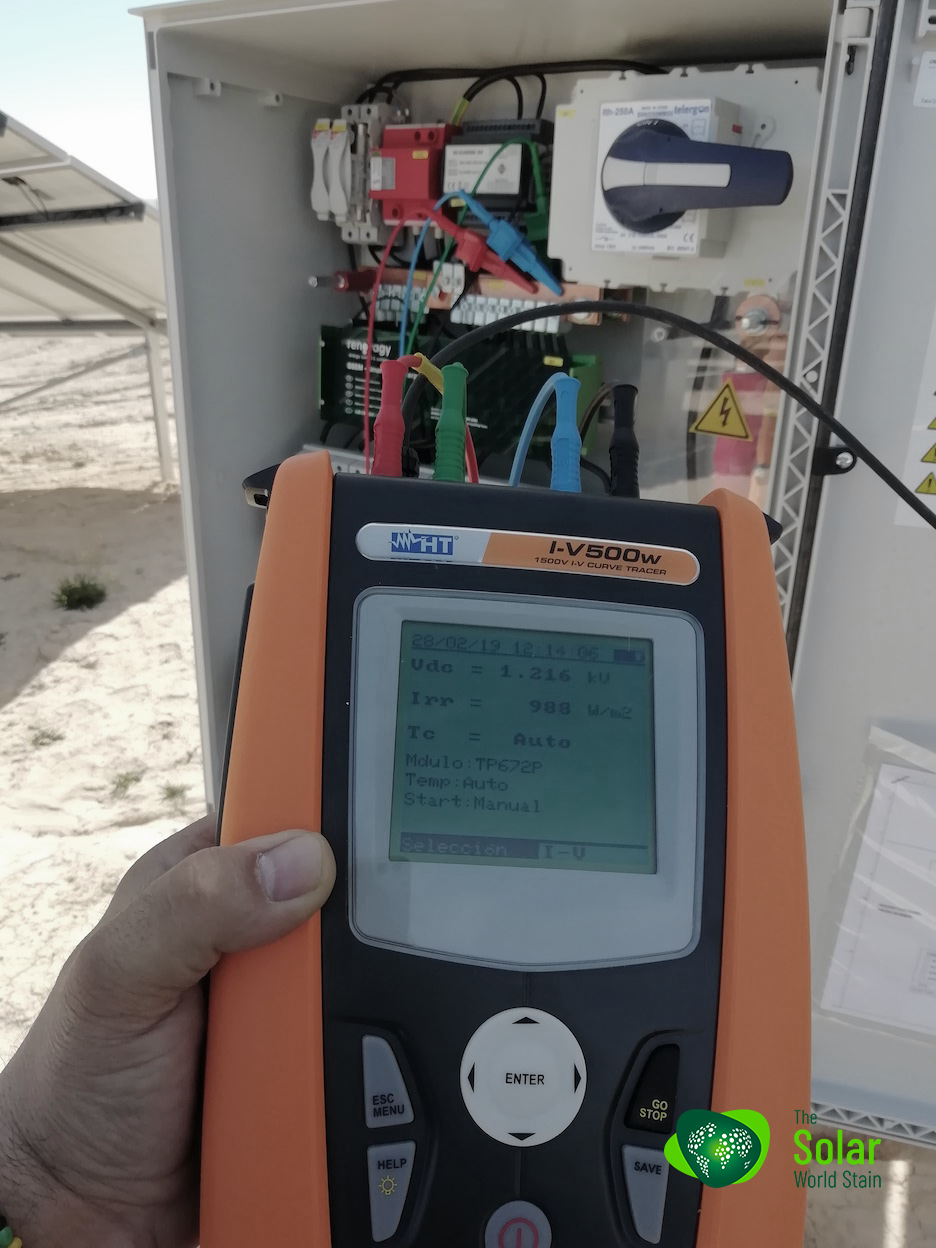 We have I-V Curve Plotters for verifications and maintenance of single-phase Photovoltaic Installations up to 1500V / 15A. Thanks to this type of multifunction measuring devices, it is possible to carry out the verification of the installation complying with the requirement of simultaneity required by the regulations.
It is a datalogger that, synchronized with measurement sensors, obtains data related to irradiation and temperature simultaneously with the verifications carried out. For the measurement of characteristic IV, our devices manage an internal database of modules that can be updated at any time by the user, comparing the data obtained and the nominal ones, thus allowing us to immediately determine if the module or group of modules respect the parameters of efficiency declared by the manufacturer.
The measurement of current and voltage at the output of the panels / groups of modules is carried out with the 4-terminal method that allows the extension of eventual measurement cables without considering any compensation for their resistance, thus obtaining always precise measurements.
At the end of the test, the on-screen display of the I-V curve is a very clear indication of whether or not it conforms to the specifications declared by the panel manufacturer.
The Solar World Stain
The Solar World Stain es un grupo español con sede en Tokio, Madrid y Albacete que desarrolla, construye y opera proyectos de energía solar fotovoltaica en varios países.
Contact with us
If you have any questions or are planning to develop The Solar World Stain Projects, do not hesitate to contact us.pensado desarrollar algún Proyectos The Solar World Stain, no dude en contactar con nosotros.